There are only public threads, want to see private ? - log-in
Tooshort?
Hmmmmmmmmmmmm wgsgrggredgergerg What do you mean post is too short?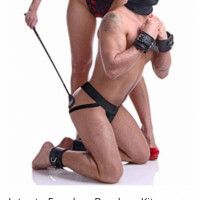 Only for those fetster living within LA


I will be hosting all the BDSM community here in LA on the last day of this month and wish inform you all to kindly feel free and open minded to PM me at jw9676820@gmail.com for your personal invitation as we use this medium to curb too many guests due to the present global pandemic restriction rules we are bound to maintain social distancing as Invitation is limited to first come first serve ,sissy slut,pet,slave,bottom or top dominant come and aspire to acquire the desire you admire I will wait read from and inbox your invitation slip.
Read more
searching for a submissivem man
online
if you are interested in being my kinky and fetish with me discreetly, write janereyz102@gmail.com@gmail.com
Back in March / Aprril
If You send me a message - i expect that you write a little bit more then
only "hi"...
How about your name, age, where ae you from and
a little more information....


And :
If you like to arrange to see me - than i have to verify who you are.
This is for my safety and to select , fake, flakes and timewaster, but
i am sure you understand.
if this is not possible i am unable to see you.
Your femdom, Mistress , Dominatrix for Manhattan, NYC
Read more
ONLYFANSPAGE.COM/MISTRESSTHICK69 Build like break house asss for days
Its my birthday weekend cash app the lovely mistress a gift. Cash app jeannette barringer
i seek a true submissive older male that would rekindle the pleasure and passion that has been missing in my past relationship which should include but not limited to bondage, cross dressing, s**t, body worship and so on. I need someone I can confide in who is ready to live this alternative kinky and fetish lifestyle with me discreetly, write janereyz102@gmail.com
Read more
One more post from janereyz