Water Play: Pros, Cons, Cautions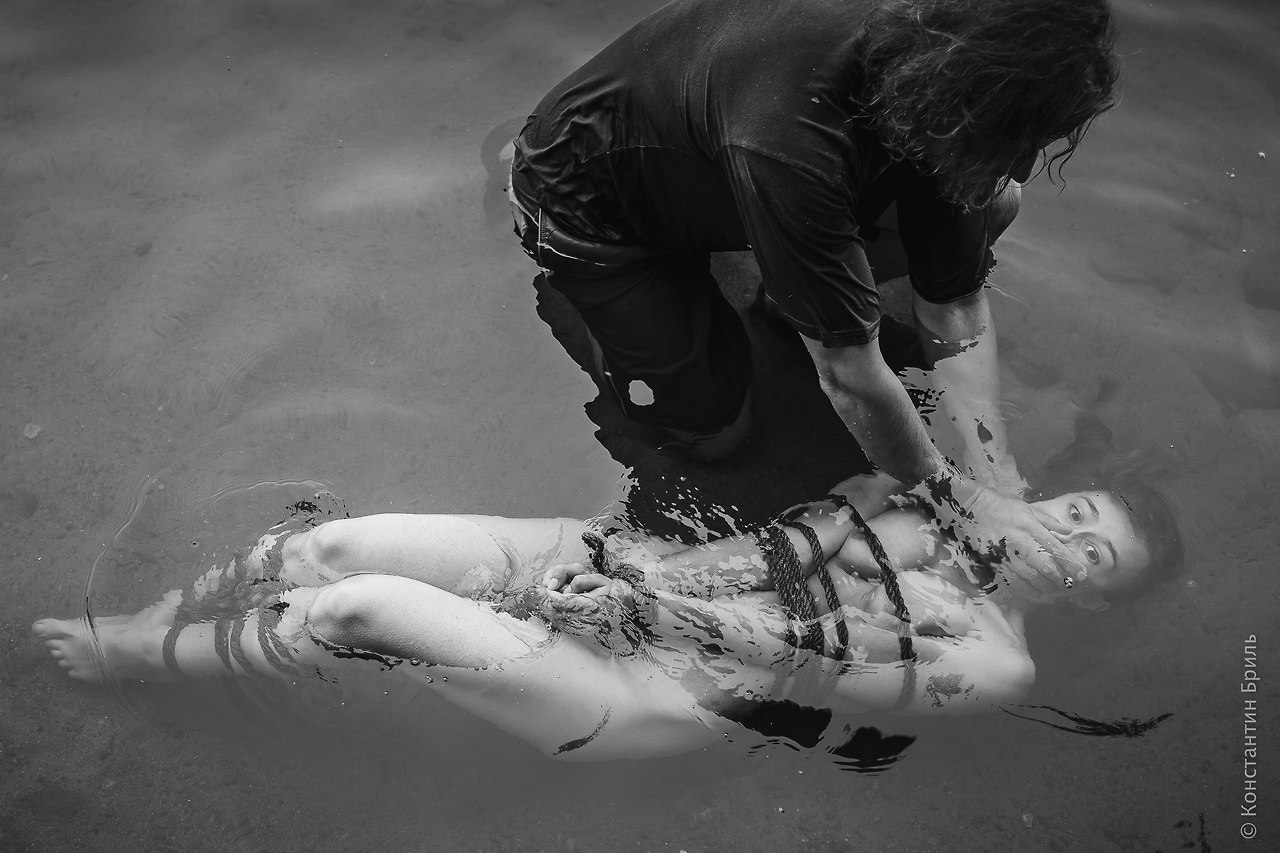 Most often, this is still called t*****e with water, but lovers of such practices claim that water can give the necessary variety to sophisticated thematics.
The first and most important thing that a newbie needs to know: water play is NOT safe. Even if it seems to you that you can come up with something gentle and soft – you can't.
How Is Water Applied in BDSM?
There are several options for the use of water in BDSM: drowning, spraying, douche, point impact, filling. None of these practices is recommended for beginners-Top. In extreme cases, everything should be under the close supervision of the Master, who will prompt in time how and what to do correctly.
Drowning
The most obvious use of water in BDSM. Both partial and full drowning can be applied, face up or down. Many say that this is an extreme measure of punishment and excitement brings little, however, it all depends on how you use drowning. Water has a complex effect: it does not allow to look, hear, breathe, speak.
Spraying
Easy douche, when a bottle with a spray is used instead of a bucket of ice water. This allows you to control the intensity of exposure and monitor the response of the partner. Syringes with freezed water can also be used, when each thin jet sticks into the skin, like a needle. This practice is combined with sensory deprivation (blindfold) and fixation of the bottom partner.
Douche
The familiar and customary tempering can be turned into an instrument of t*****e and pleasure in a BDSM pair. Cold water in a cool room can sting no worse than percussive devices, but requires special care and skill.
Point impact
It is applied most often to girls. Water under strong pressure is directed to separate parts of the body: genitals, nipples, anus. The use of water for masturbation is not new, but it can bring new sensations for a couple.
Filling
The bottom partner is literally filled with water, through the anus or vagina, if we are talking about a girl. Subsequently, the bottom should keep the water inside as long as possible, in spite of any further actions of the Top, be it whipping, penetration with toys or full sexual intercourse. This practice requires prior preparation and internal cleaning.
Cautions
Any of the above kinds of water play in BDSM are traumatic, if you do not adhere to basic safety standards. Drowning can lead to aspiration pneumonia or more serious consequences, dousing or spraying can cause severe inflammation, and filling can cause internal damage. Therefore, it is necessary to think three times before deciding on one of these water play types.