Femdom: 5 Things You Should Know
Female domination, or femdom, has become widespread in recent years. And although men say that wives already enslave their husbands, this is not about family tyranny. Femdom is much more than f*****g to hummer a nail into the wall and taking out the trash.
Types of Female Domination
Female domination can manifest itself in different ways. And if porn femdom shows Mistress in latex and on high heels, it does not mean that this is the only possible option.
Chaste femdom is something from a series of soft domination. For example, a woman herself determines in what position, how much and how you will have sex. The issue of comfort of the second partner is not particularly discussed, but it is supposed to be.
Non-sexual femdom – dominance, which has nothing to do with sex. This may include domestic slavery.
Financial femdom - a practice that has spread on the Internet: men pay the Mistress, and she ignores them. In most cases. Also, under the stipulated conditions, she can give him orders, coerce or insult.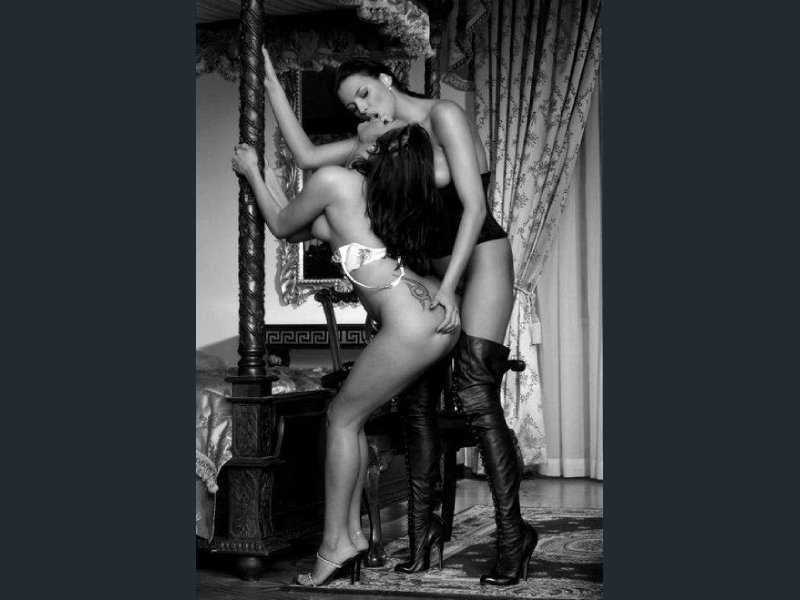 Female domination has no limits
Important note: the femdom partner can be both a man and a woman. If the sexual appetites and orientation of the Mistress are varied, then her slaves may be different. Lesbians and bisexuals are not uncommon in BDSM in general, and in femdom in particular.
Femdom BDSM Games
The specifics of femdom BDSM games assumes that only a woman plays the dominant role. One of the essential attributes of femdom Mistress are high heels, which visually demonstrate the pedestal on which she stands in relation to her slave. Fetish clothing made of latex, vinyl or leather can also be found often, but can be replaced with lace.
Humiliation and Insults
Can be used both personally and online. F****d feminization, golden rain, a ban on getting up and f*****g to walk only on the knees, bondage, chastity belts – all of this refers to the basic tools of the games of humiliation.
Mistress and a slave
Flagellation and Physical Exposure
For many men, spanking is the only way to relax and let go of problems, thoughts, and themselves. Few people allow themselves to be smacked by another man – the humiliation of the masculine male is allowed only to the Woman. It also triggers a stereotype about a "bottomed" man – prison associations do not allow many men to relax in the hands of another, stronger one. Therefore, whipping and binding from femdom for them is the best solution.
Sexual Coercion
Addiction to anal sex is not making a man a gay. At least so they say, giving up into the hands of the Mistress, who can use sex toys for anal stimulation or strapon for full sexual intercourse. For some, this is another kind of humiliation, for others – kink, forbidden pleasure, the ability to swap roles and stay on the side of the "receiver".
As it was relationships Femdom – slave, it's still more about submission and receiving mutual pleasure: the Mistress – from her power and permissiveness, the slave – from belonging.