Double Sided Dildo for Girls Only?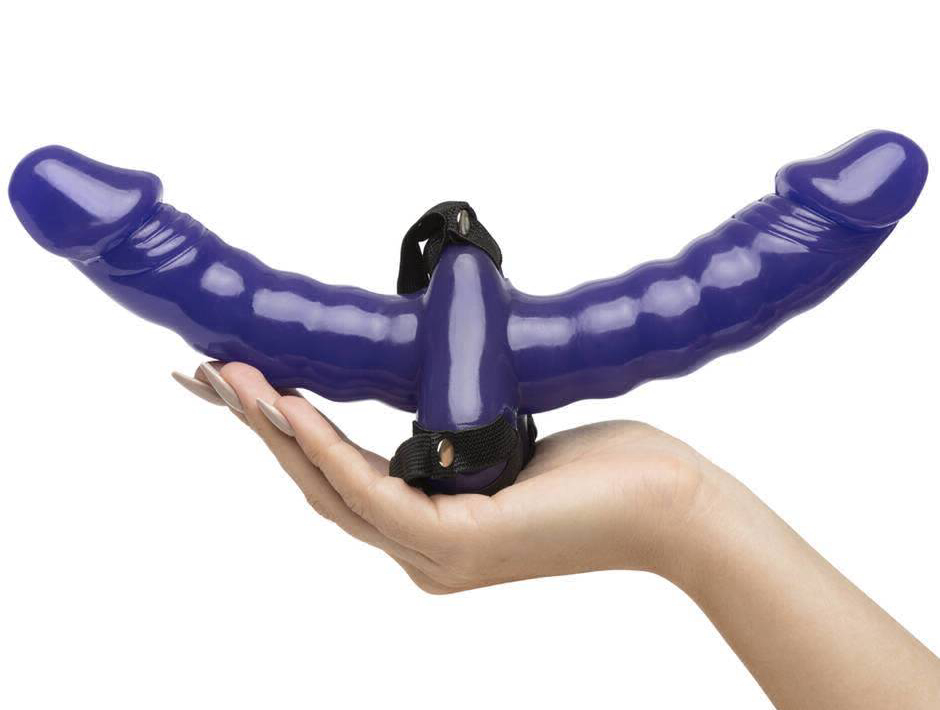 In the series of sex toys, dildos occupy the first place in terms of diversity and popularity. One of the varieties – double dildo – also boasts several variations that are suitable for any games. As a rule, dildos replenish girlish arsenals of toys, but specifically, this model will appeal to representatives of all sexes and orientations.
Sex Games for Two and Solo Performances
Porn successfully dispels the myth that sex toys are used only for self-masturbation in the absence of full sexual intercourse. There is another myth regarding the double-sided dildo. It is believed that it is necessary for two people to play, that is, mutual penetration, so it is often referred to lesbian sex toys. All the same, porn has repeatedly demonstrated the use of a double dildo with a pair of passive gays, when both can enjoy anal penetration.
Much less often double-sided dildo is used for double penetration during masturbation. Meanwhile, manufacturers offer many models that can be used independently for these purposes. One end of this dildo is slightly thicker, and the thinner end is intended for anal stimulation.
Also, double-sided dildos can give extra pleasure. New models are equipped with vibration mechanisms that exacerbate sensations.
Double Sided Dildo – Perfect Strapon
Pegging and fem-dom games with the use of strapons will play with new colors, if instead of the usual strapon, apply a double-sided dildo.
Of course, to use it will require skills that can be acquired in the process of training with your partner. This dildo must be held in the middle, which is convenient to do while having sex in a pose face to face. If both partners take the knee-elbow position, outside help may be required. However, this is another version of threesome sex, not banal and fascinating.
Some models of double-sided dildos are also equipped with straps that can be fixed on one partner, which will allow you to enjoy the process without making excessive efforts. Individual vibration in each of the parts dildo inflates the pleasure of both partners to the limit.
So, it turns out that a double-sided dildo is perfect for any sex games, alone, in pairs, threesome or more. Its use will be equally pleasant to people of different orientations, gender and sexual preferences. In short, this is a universal thing, which will soon move to the category of must-have sex toys. Do you already have one?