Medfetish: A Short Guide For Beginners
Medical fetishism, although it sounds like a diagnosis, is not. This is a kind of sexual fetishism, in which arousal occurs as a result of reproducing real or fictional medical manipulations. For this purpose, a variety of medical instruments, equipment and other attributes are used.
Medfetish And Role-Playing Games
Medfetish should not be confused with the banal disguise as a nurse or doctor. Wearing a costume is just wearing a costume and nothing more. If this is enough for arousal and further sexual activities, then you are involved in the most ordinary role-playing game.
Medfetish in BDSM is, first of all, manipulations of a different degree of candor: examination by a t*******t, enema, proctological or gynecological examination with the use of special tools. Therefore, it is so difficult to realize such fantasies in a normal home environment, but specially equipped rooms in theme clubs and hotels are perfect.
Rules And Warnings
BDSM Medfetish refers to extreme practices and requires special skills from both partners. The Top one should be able to manipulate medical equipment, the bottom one – to endure pain, if such is supposed during the sessions. In addition, security measures also play an important role: if needles are used or cuts are made during the session, antiseptic and dressing material must be at hand, and all tools and hands of the Top should be pretreated and decontaminated.
Another important rule for a beginner: from simple to complex. Even if the bottom pain threshold is high and there are no corresponding restrictions in the taboo, the first session should be carried out according to a light script in which both partners explore their limits of comfort and compatibility.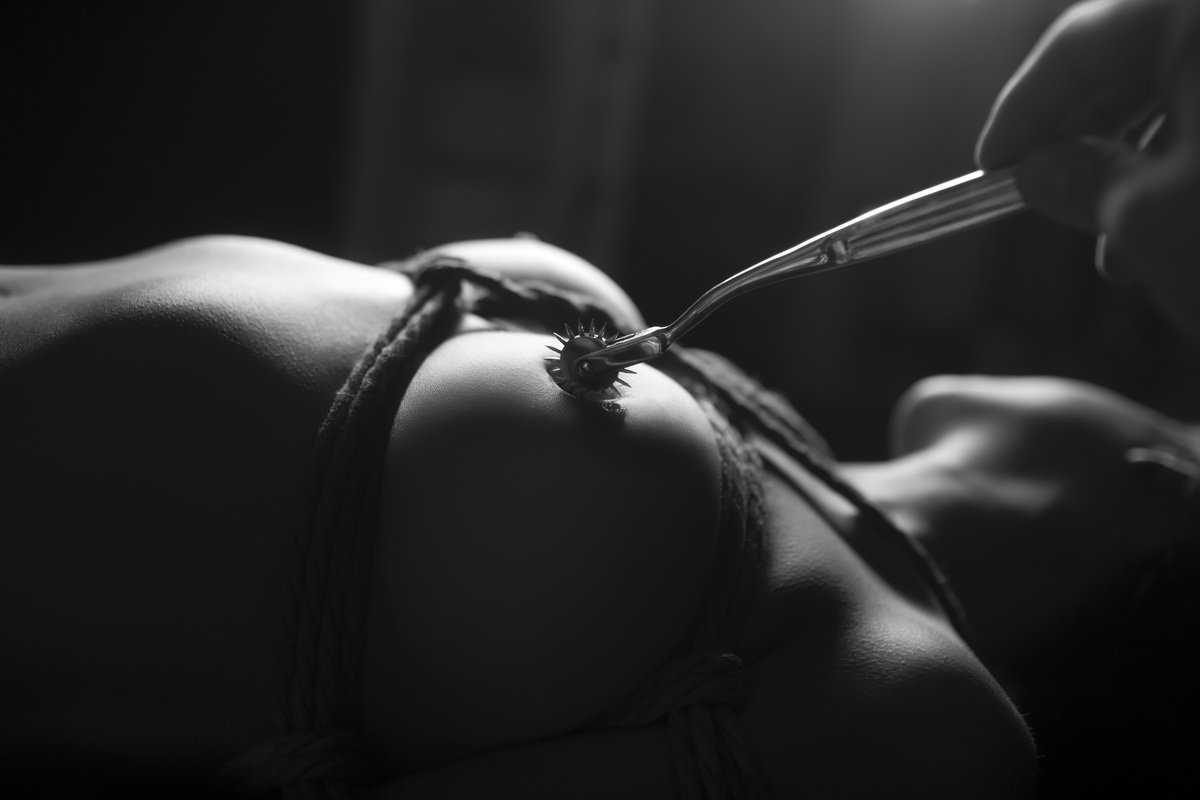 Medfetish
What May Be Needed For The Session?
Depending on the type of medical fetish, a variety of tools may be required: from needles and scalpels to mirrors and expanders. It is necessary to think over the session in advance, namely, choose the type of inspection and prepare the necessary things. The basic kit will necessarily include surgical sheets, gowns, gloves, caps, masks, and even shoe covers.
Since during the examination it may be necessary to fix the patient, it is also worthwhile to worry about this in advance and stock up with handcuffs and leggings or a rope. In addition, vibrators, plugs, electrostimulation devices or Wartenberg wheels may be useful.
Required Attributes Of The Medical Game In BDSM
During such a session, it is important to create an entourage and observe all medical steps, specific odors (d***s, disinfectants), sounds (metal when preparing instruments) and even the color of the doctor's gloves matter. Preparation may take more than one day, but the strength of sensations and the emotional outburst of both partners are worth it to spend enough time on it. This is the case when everything should be perfect.